This event has passed and sales are now closed.
Twilight at Taronga presented by Mastercard presents
Comedy Gala - Second Show- CANCELLED
6:00pm, Sun 13 February, 2022
Event Details
TICKET HOLDERS WILL BE AUTOMATICALLY REFUNDED
It's with a heavy heart that Taronga announces the cancellation of the 2022 Twilight at Taronga Concert Series.
This decision was not made lightly and takes into account both the safety of our concert guests, staff, artists, crew and broader community, as well as our ability to deliver an experience that meets the expectations of our guests who have purchased tickets.
We are extremely proud of the Twilight at Taronga experience which is renowned for its unique and energetic space. Regrettably, with the current public health measures in place and largely sold out shows that would see guests in close proximity and unable to socially distance, our event space does not comply with the current requirements for a COVID-safe event.
Taronga is a passionate and long-term supporter of the live music industry, with 2022 set to be Twilight at Taronga's 26th year. As devastating as this is, the health and wellbeing of the whole community remains paramount.
We would like to thank all of the Twilight, and Taronga community, for their support and look forward to coming back with another unforgettable series when the circumstances allow.
Taronga is a not-for-profit organisation with a vision to secure a shared future for wildlife and people. Events like Twilight at Taronga not only provide revenue to support Taronga's vital conservation work in Australia and around the world, but also connect guests with wildlife and the pressing challenges they face such as this year's support of Taronga's Litter Free Oceans campaign.
Although the series will not be going ahead this year, you can make a donation here. Any donation made today will allow Taronga to continue to support initiatives such as Litter Free Oceans, as well as continue to breed threatened species, carry on vital scientific research and deliver conservation programs here in Australia and across the globe.

Taronga Zoo remains open for day guests to visit, and to connect with and learn more about wildlife.
Featuring Joel Creasey, Aaron Chen, Claire Hooper, Dave Thornton, Danielle Walker and MC Sam Taunton
The Twilight at Taronga stage will again be filled with gales of laughter as the finest and funniest comedians strut their stuff in a blockbuster 2-hour comedy extravaganza.

A specially curated line-up of comedy superstars will take to the stage to burst your sides, hurt your cheeks and leave your throat sore from laughing.

This is your chance to see the world's best comedians on the world's best stage!

In keeping with tradition, the Comedy Gala features some of Australia's top comedians, so expect this line-up to be top shelf. More details to be announced soon!

These shows may contain some language and adult references, you know, regular comedy stuff. All are welcomed but the Comedy Gala is usually most appropriate for those over 15 years.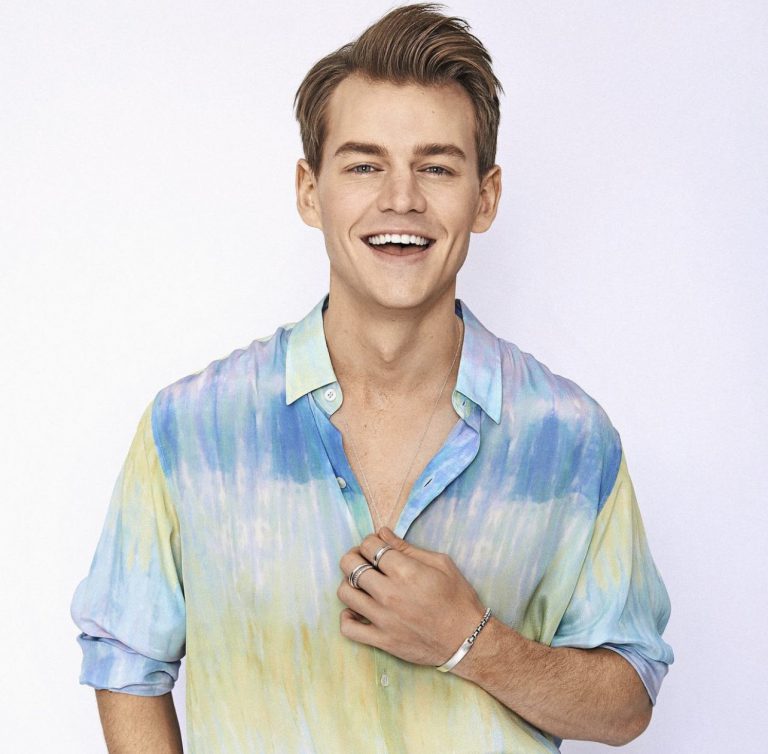 Joel Creasey is one of Australia's most-popular, acclaimed and charmingly controversial stand-up comedians, and radio and television presenters. His outrageous wit, sass and unrivalled story telling abilities provides you with some of the funniest and fiercest stand-up you'll see.

joelcreasey.com.au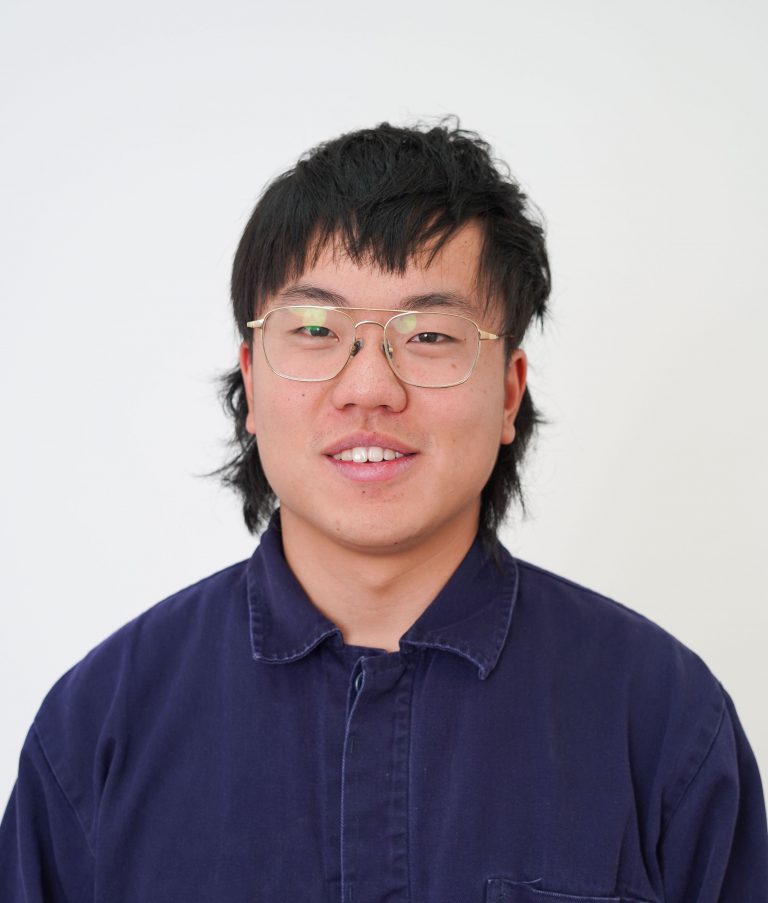 Sydney boy Aaron Chen is a stone cold killer with exquisite mic technique, and he's going to bring you the freshest and most splendid comedy you will have ever seen.

Aaron made his mark on Australian comedy from the get-go and has toured nationally in front of sold out crowds and rave reviews earning him the sought-after award for Best Newcomer at the 2017 Melbourne International Comedy Festival and Sydney Comedy Festival, and the Directors Choice Award at the 2019 Melbourne International Comedy Festival.A break-out star of the Comedy Festival's, Aaron has accumulated millions of views online, been seen on every major network and starred in his own Tonight Show.

FIND ON Facebook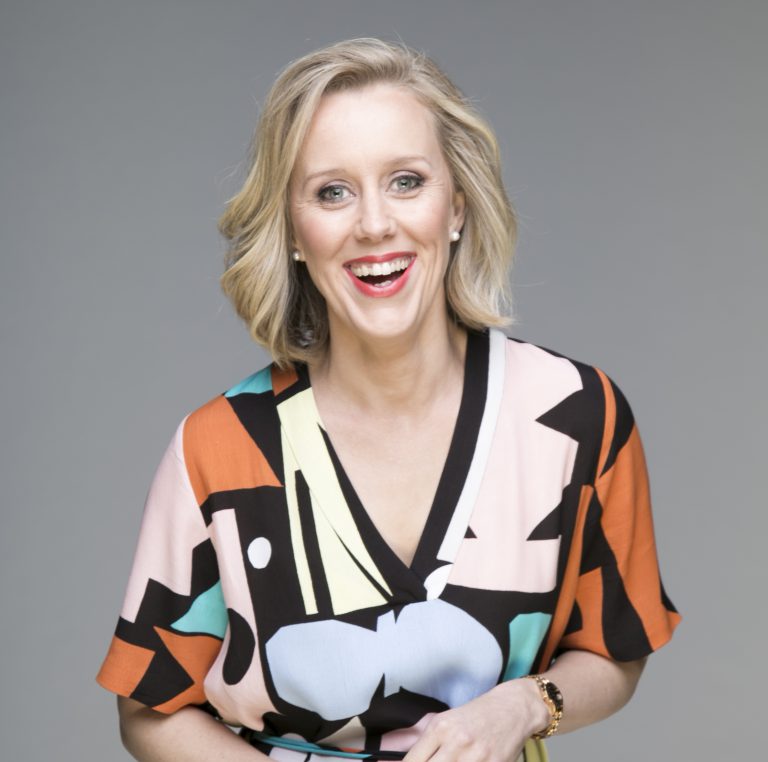 Claire Hooper started on the stage – crafting engaging, innovative live shows that blended stand-up, theatre and some hammer dancing.

Since then she's toured acclaimed stand-up shows around Australia, is a host of The Great Australian Bake Off and is a regular co-host on Network Ten's The Project. Claire is a stalwart of the Melbourne International Comedy Festival where she returned this year as moderator for fan-favourite event The Great Debate.

FIND ON Facebook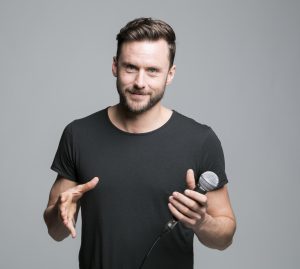 Dave Thornton has built a global reputation for his honest, engaging, whip-smart and damn funny comedy.

Dave's TV credentials include hosting a series Channel 9's 20 to 1, appearances ABC TV's Spicks and Specks and Agony Uncles, Network Ten's Hughesy We Have a Problem and regular appearances as a co-host on The Project. Dave spent four years co-hosting Fox FM's breakfast radio show alongside his good friend Fifi Box which he decided to wrap up in 2017. Dave performed to sell-out crowds at the Melbourne Comedy Festival this year with his brand-new hour long show Novel Problems securing a reputation as one of our country's top live performers.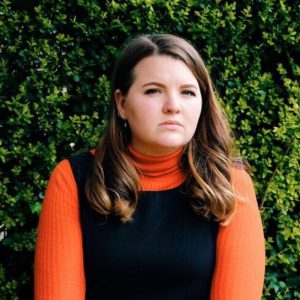 I'm Danielle, I grew up in the rainforest eradicating feral pigs, swimming in creeks and foraging for wild raspberries. My grandad built a flying fox over a river, it was basically a hammock attached to a wire and you'd pull yourself over. I have a severe fear of heights, unrelated. Imho my Grandad is the coolest person in the world. My biggest regret in life is buying a hatstand, IT'S COVERED IN JUNK!! That's an example of how relatable I can be.
> WINNER, Best Newcomer, Melbourne International Comedy Festival 2018
> Comedy Zone 2017, Melbourne International Comedy Festival
> WINNER, RAW Comedy 2016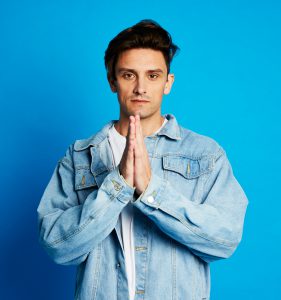 And introducing our MC for the evening, Sam Taunton! Sam Taunton is one of the most exciting new voices in Australian comedy. Bursting onto the scene in 2017 he was nominated for the prestigious Best Newcomer award at the Melbourne Comedy Festival, and has since gone on to perform comedy all over the world, culminating in winning the Pinder Prize at this year's MCF.

Sam has toured with the Melbourne Comedy Festival Roadshow throughout Australia, Asia and India, is a regular at Splendour In The Grass and the nationwide Falls Festival. He also hosted a television show about Geordie Shore which he is not proud of and asked the producers to bury.

Juggling stand up and various media projects including his role as roving idiot for Channel 10's The Project or his weekly segment on Triple J Breakfast his captive storytelling and quick-fire punchlines have seen him emerge as one of the most in-demand acts in the country.