The Best Sets From Splendour XR And How You Can Relive The Festival All Week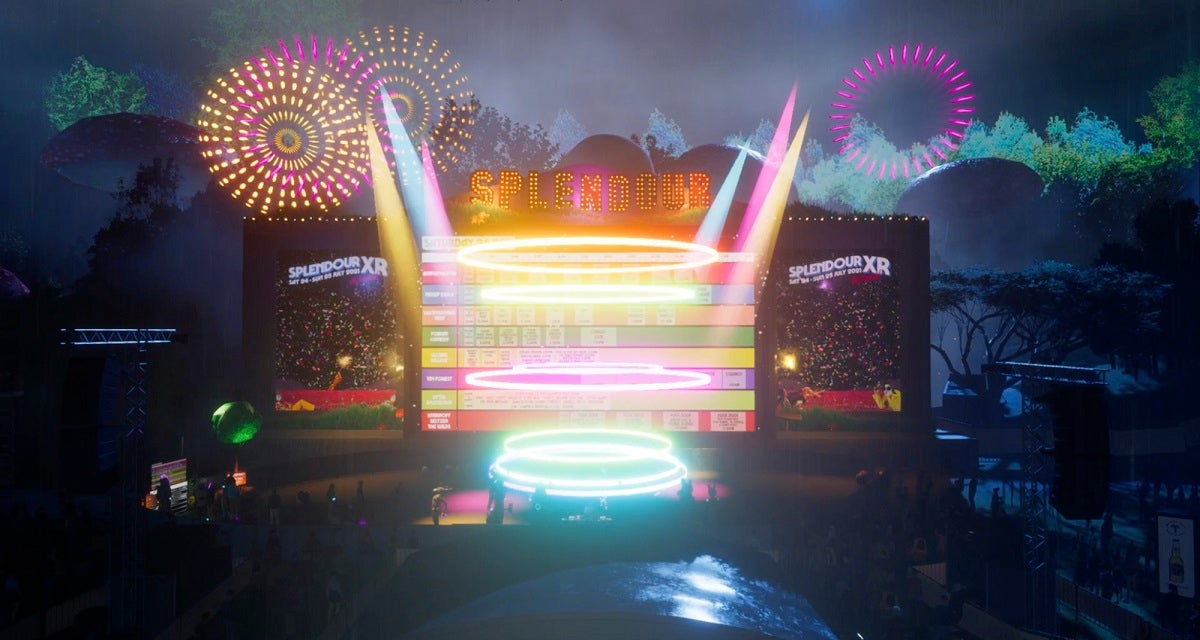 Wowee what an amazing weekend team Moshtix had exploring the wonderful world of Splendour XR.
The inaugural virtual festival hosted over 50 amazing International and Australian acts across two days, with sets from Khalid, The Killers, CHVRCHES, Denzel Curry, Tash Sultana, Charli XCX, Kaytranada, Ocean Alley and heaps more.
The festival also played host to a bunch of in-depth discussions, comedy, DJ sets and entertainment for the little ones, bringing IRL Splendour In The Grass hubs like The Forum, Global Village, Comedy Club, Tipi Forest and Little Splendour into the virtual realm.
If you missed out on the action, the good news is you can now watch a playback of the festival. Purchase a Splendour XR RELIVE ticket to gain access to all the amazing performances from the weekend on demand for the next 7 days. Pause when you want, rewind all your favourite bits and fast forward through your not so favourite parts. The world is your oyster!
To help you organise your Splendour XR RELIVE adventure we've picked out some of the stand out performances you ought to watch throughout the week.
Little Simz
Little Simz showed us why she is one of the hottest hip-hop acts on the planet right now. Her raw flow oozed supreme as she connected with her virtual audience. Her set staging and band were also great vibes and gave us a taste of what's to come with her upcoming release 'Sometimes I Might Be An Introvert' - due out in September.

Amyl & The Sniffers
Raw, loud and in your face. Amyl & The Sniffers' XR set proved yet again why Amy Taylor is one of the best performers of her generation. The entire set was a highlight, although you can't go past Amy's speed dealer sunnies and their grungy take on a disco classic. Turn this one up to 11!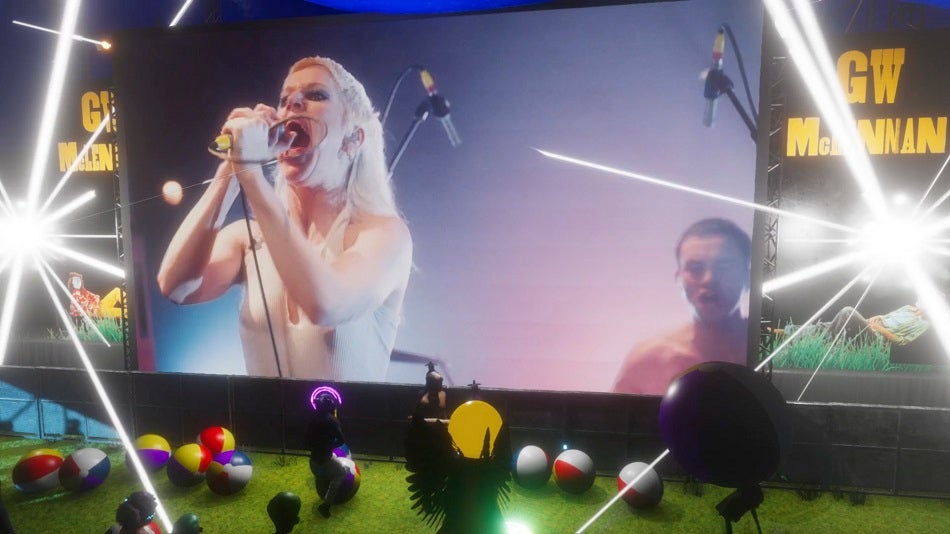 Tash Sultana
A one-person band, need we say more? Tash Sultana pulled out all the stops for their virtual performance. Loop pedals and trumpet galore.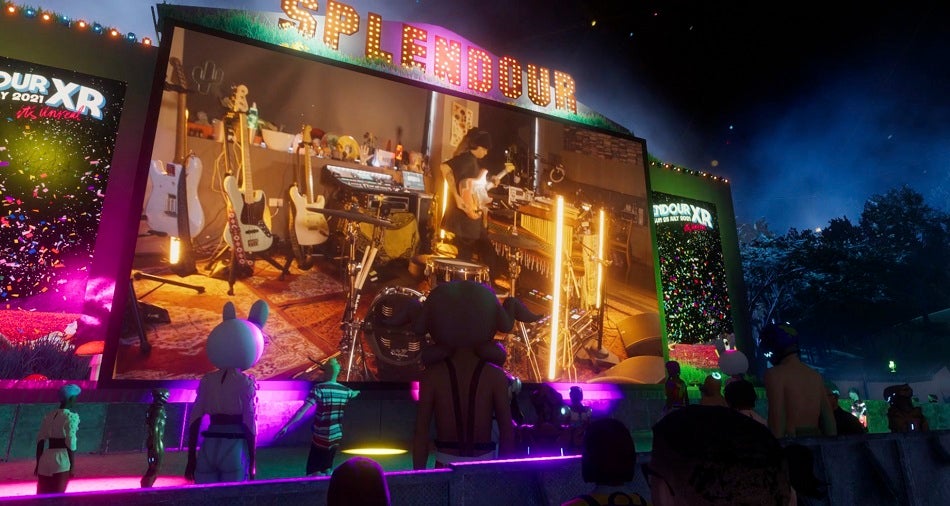 What So Not
What So Not had the best visuals of the night! A set filled to the brim with old and new bangers, it's a dance party that needs to be relived over and over again.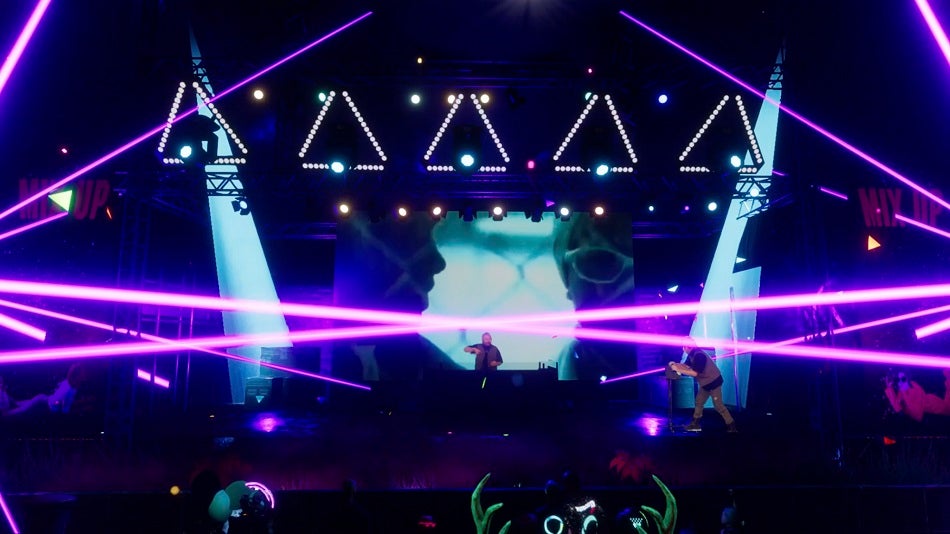 The Southern River Band
Hair, rock'n'roll and a classic Aussie charisma. The Southern River Band have perfected the recipe for bringing those classic rock vibes home, with shredding guitar solos and a high-energy performance that'll keep you craving more!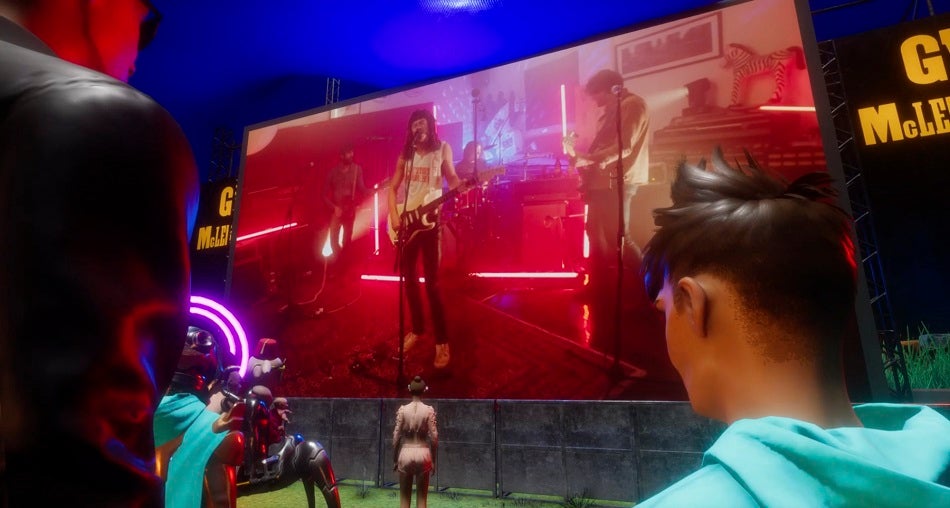 BAND-MAID
Japanese heavy rock/metal outfit BAND-MAID knocked it out of the ballpark, opening the Amphitheatre stage on Sunday. After a big night of listening to Splendour veterans, BAND-MAID's set really woke us up and got us pumped for Day 2.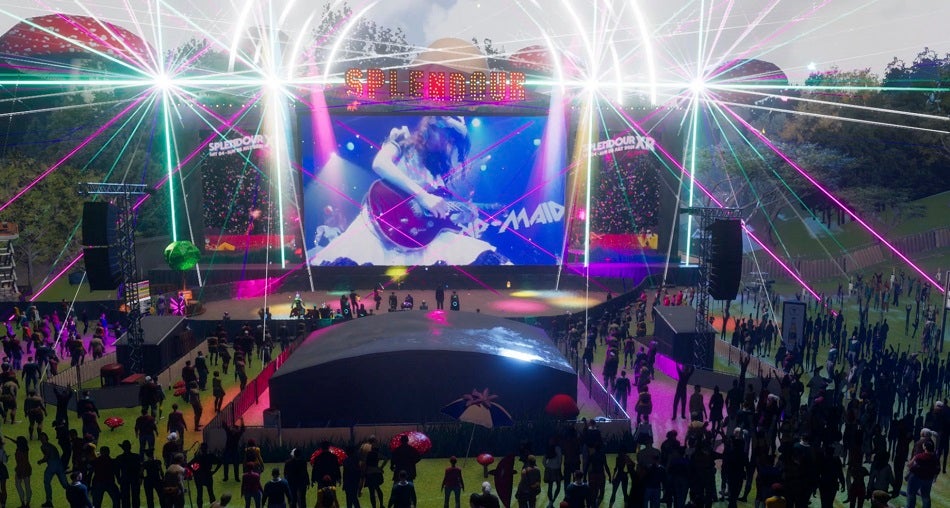 Overwhelmed by all the exciting things Splendour XR RELIVE has to offer? We've put together a handy guide to how you can get the most out of your festival experience.
How do I watch Splendour XR RELIVE?
Splendour XR RELIVE will only be viewable on mobile or browser. Sorry folks, custom avatars and VR options have been turned off.
What areas can I visit?
Your RELIVE ticket will give you access to all sets from the Amphitheatre, Mix Up and GW McLennan stages plus never before seen director's cut performances from Charli XCX, Aurora, Band of Horses, What So Not, Hot Dub Time Machine and King Gizzard and the Lizard Wizard.

You'll also be able to enjoy DJ sets from the Tipi Forest and The Wilds, plus all the programming goodness from the Forum, Comedy, Little Splendour and Global Village.
The possibilities are endless! Get a sneak preview of the Splendour XR world below.
When will I be able to access the Splendour XR RELIVE world?
Splendour XR RELIVE is available now up until Sunday 1 August.
Ready to embark on your Splendour XR RELIVE journey? Grab yourself a ticket via the Moshtix website and strap yourself in for a wild ride!
Splendour XR RELIVE
Mon 26 July - Sun 1 August 2021


DAY 1
KHALID
CHVRCHES. DENZEL CURRY. DUKE DUMONT. TASH SULTANA. MASKED WOLF. RUSS MILLIONS
BAND OF HORSES. LITTLE SIMZ. VIOLENT SOHO. AURORA. PHOEBE BRIDGERS. VERA BLUE
PINK SWEAT$. CLIENT LIAISON. GRIFF. POND. TAYLA PARX. DUNE RATS. METHYL ETHEL. THE CHATS
TRIPLE ONE. CAT & CALMELL. KING STINGRAY. THE SOUTHERN RIVER BAND
DAY 2
THE KILLERS
CHARLI XCX. VANCE JOY. THE AVALANCHES. OF MONSTERS AND MEN
KAYTRANADA. BLACK PUMAS. HOT DUB TIME MACHINE. MILLENNIUM PARADE. THE JUNGLE GIANTS
OCEAN ALLEY. JUNGLE. WHAT SO NOT. KING GIZZARD & THE LIZARD WIZARD. SIN ADHARNETT
HOLLY HUMBERSTONE. SPACEY JANE.CROOKED COLOURS. AMYL AND THE SNIFFERS
WAFIA. AVIVA. THE SNUTS. BAND-MAID. ZIGGY RAM O. GRETTA RAY
THE FORUM
GRACE TAME, ADAM SPENCER, ETHAN NADELMANN, DAVID NUTT, MICK PALMER, FIONA PATTEN MP
DR DAVID CALDICOTT, ZARA SEIDLER, CHANEL CONTOS, SAXON MULLINS, TARANG CHAWLA
BRANDON FRIEDMAN, LUCY WARK, MARIEKE HARDY, EMILIE ZOEY BAKER, WAFIA, STEPH TISDELL
CASSIE WORKMAN, MICHELLE BRASIER, BRODIE LANCASTER, 360, KIRA PURU, DR EDDIE MULLEN
WINONA GRAY-LEVETT, MELISSA KELLER-TUBERG, DR KARL KRUSZELNICKI
DR SUELETTE DREYFUS, UWE AICKELIN, CHRISTOPHER KNAUS, LUCIE KRAHULCOVA
ELLA JAKUBOWSKA, KONSTANTINOS KOMAITIS.


GLOBAL VILLAGE
DELTA KAY, JARMBI MILES, ELLA NOAH BANCROFT, SALLY MUSTANG, TEDDI EMERALD, WHAIA
KUMU PA'A KAWIKA FOSTER, KATE NELSON, LOQI & DAR PAN, LEYOLAH ANTARA & SOL FARINA,
DANE TOMAS, ALEXIS SABATINO, VICTORIA REDBARD, GABRIEL OTU,
THE BOY OF MANY COLORS, HAYDEN HACK, MURRAY KYLE, SERENITY JANE
THE SPACE COWBOY and THE BRUNSWICK PICTURE HOUSE CHEEKY CABARET.
COMEDY CLUB
NAZEEM HUSSAIN, ANNE EDMONDS, TOM BALLARD, NATH VALVO, ZO COOMBS MARR,
GERALDINE HICKEY, MICHELLE BRASIER, HARLEY BREEN, LLOYD LANGFORD, GREG LARSEN,
IVAN ARISTEGUIETA, ALEX WARD, SONIA DI IORIO, TIM HEWITT, LUKA MULLER
KIRSTY WEBECK, EMMA HOLLAND and SCOUT BOXALL.
TIPI FOREST
APRIL KERRY, HYPNOTECH, STAUNCH, MAMA QUILLA,
MORGAZMK, PURPLE HAYES, SKRAM, SURGE, TAYA, & TETRAMETH
plus set and lighting design by SPECTACLE ART and VJ visuals from EYEBYTE, JUST CHUCK, & JOHN CAROLAN.
LITTLE SPLENDOUR
POPPY GALACTIC AND THE BEAT, RED ROCKET 3, dirtgirl,
scrapboy, THE MINI MOSHERS, TIPTOE GIANTS, SHORTY BROWN, TONY TWIST,
GARETH FROM SOUND SYNERGY, FARM KIDS, FIESTA CREATIONS,
ARIBOY, INSPIREDANCE and DANCE LAB.
FOR MORE BREAKING NEWS CLICK HERE