Take Five: Middle Kid's Favourite Awkward Characters From The Internet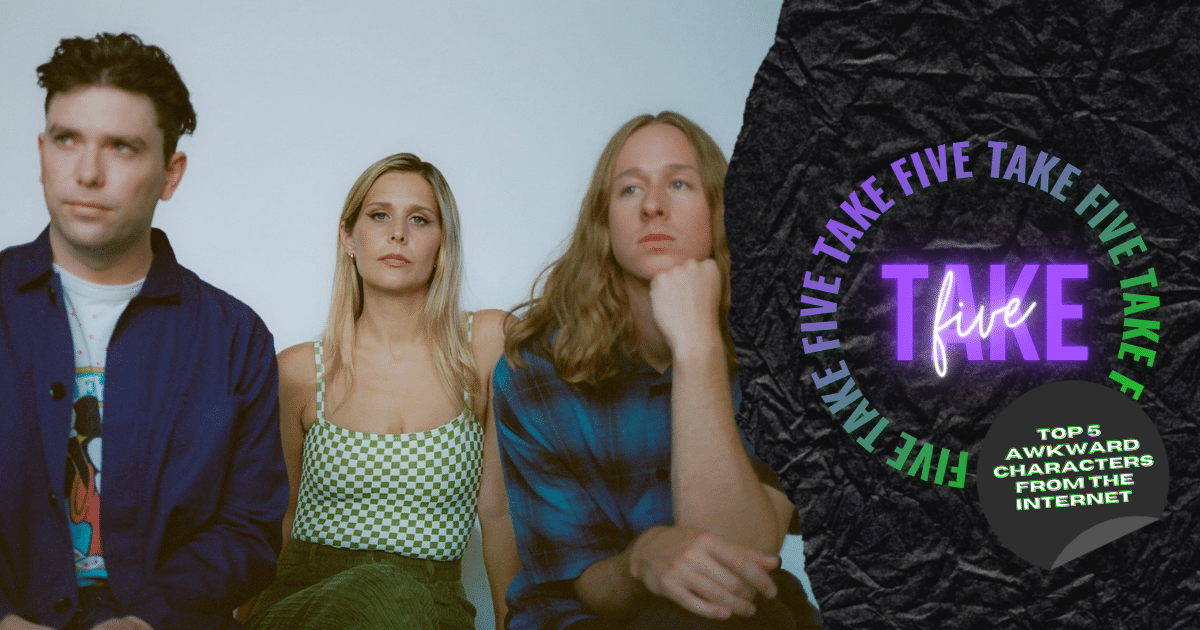 Nothing beats stumbling upon a hilariously awkward video when you're on a binge-watching meme sesh. We went down the rabbit hole of internet meme celebrities with Aussie 3-piece Middle Kids ahead of their show at Auckland's The Tuning Fork to find out their top five awkward internet characters.
Words by Middle Kids:
This is a list close to our hearts. Being a band on tour involves a lot of waiting - flights, driving, soundcheck setup, sitting in the greenroom, checking in, etc. These are times when we essentially just show each other funny things on the internet to pass the time. Here are our top 5 awkward characters from the internet we vibe with.
Hi Okay
We vibe very heavily with this beautiful character because sometimes life throws something unexpected at you and all you can do is smile and say 'oke'. This approach works equally as well in a bad or a good situation.
CharliXCX
We love CharliXCX and this moment is on that we definitely vibe with. This quote is a band favourite and is brought up regularly on tour. Sensing the crowd is not as into it as she would like (we've all been there), Charli places the blame squarely on them, while also wondering aloud if her song perhaps hasn't been as successful in Germany as she thought. Probably fair to say that Charli is an external processor.
CathyMay15
CathyMay15 is absolutely on a level of her own. She cannot be touched, her vibe is unshakeable. She knows that life is fleeting, and it's great to see the purity of her enjoyment of this moment. A highlight moment from 1.20-1.30 where a lengthy eye scratch is followed by a hype up for the viewers 'Come on say wayho!' We vibe with this because sometimes on stage you get an itchy eye, but at the end of the day you're still a performer and people have paid good money for the show. She gets it.
Apparently Kid
This lad takes control of the interview in a way that we admire. When you are in a band you do a lot of interviews and they can become generic if you don't stay present and be yourself. This boy stays on message, he is confident in his own skin, and he has an ace up his sleeve - his impressive mastery of language. More specifically the word 'apparently'.
Paul McCartney
It's really worth finding and watching the full interview with James McCartney (son of Paul McCartney) before the TV host surprised him with a filmed message from his dad. This is an interesting one because although we vibe this video incredibly hard, we don't know who we vibe more with - Paul or James. As literally one of the most renowned performers of all time Paul does not disappoint and his hand gesture game is on point. Literally, his pointing, his fist, his air guitar, his blowing of a kiss, all of these gestures have a strong vibe. But as Carl Jung said 'every great tree casts a great shadow' and we can vibe with James' absolutely underwhelmed response to the video, especially considering that he is probably nervous before he begins a live TV performance. But he bears up well and we respect his grace under pressure. You get the feeling that he has done the work and he is truly comfortable with who he is. Strong vibes all round.
Catch Middle Kids at The Tuning Fork in Auckland. More info and tickets via the event page.
FOR MORE BREAKING NEWS CLICK HERE