Take Five: Dr Mark Bin Bakar's Top Inspirational Australians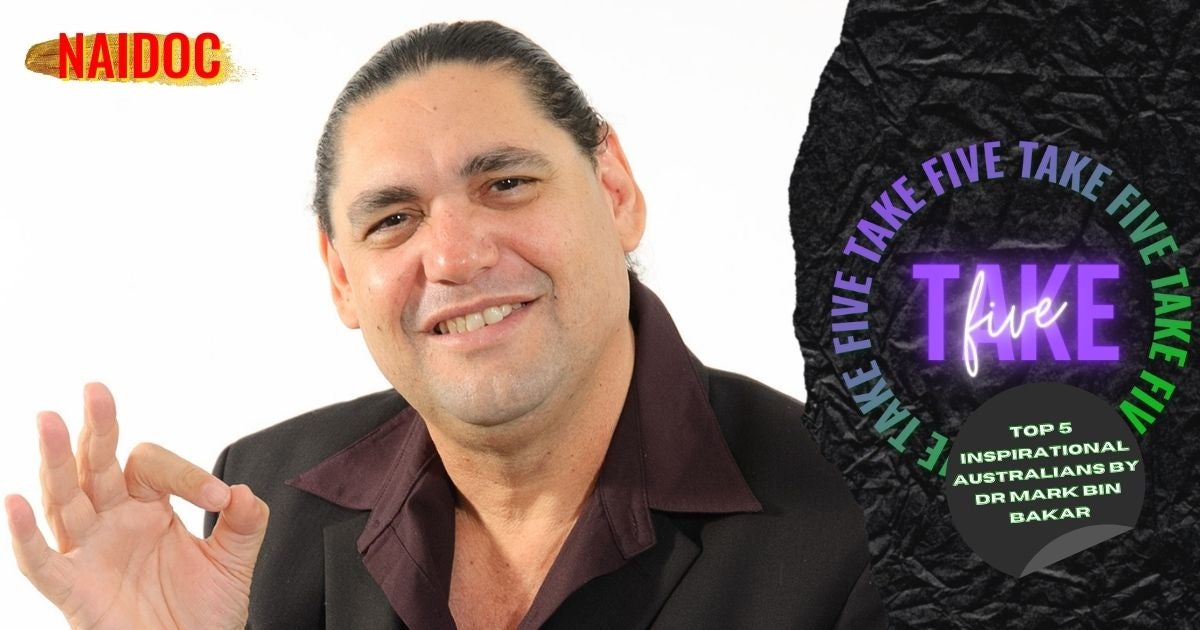 Dr Mark Bin Bakar HonECU is an Indigenous Australian musician, comedian, director, producer, First Nations activist and Festival Director of Broome's Stompem Ground. First taking place in 1992, the festival will make a triumphant return in September 2022 for an electrifying day of contemporary and traditional Aboriginal music, dance and culture headlined by Aussie rock royalty Midnight Oil. To celebrate NAIDOC week, we chatted to Dr Mark Bin Bakar to find who his biggest Australian inspirations are. Check out his top five picks below.
Find out more about the long-awaited return of Stompem Ground and score your tickets HERE.
Words by Dr Mark Bin Bakar HonECU:
The plight of Aboriginal Australia is a forever ongoing journey and there are many things still to be sorted in Australia. These people have been a great inspiration to providing a voice forward.
Peter Garret and Midnight Oil
They have stood up and created positive messages of change to stimulate the Australian psyche to respect, support and provide their celebrity status as a platform to contributing to our people's plight, making Australia a greater nation than what it is by recognising our people in mainstream Australia.
Former Prime Minister, Kevin Rudd
For delivering the important Apology to the Stolen Generation peoples in those cruel removal policies that have done generational trauma and damage. The call for apology was an important decision for Stolen Generation elders and ATSI people across Australia.
My Late Mother and The Stolen Generation
People who, despite the trauma of being removed, have never held a grudge against anyone but the system that removed them from language, culture identity and belonging.
My Lunga Kitja peoples
Persistence with trying to achieve recognition as traditional owners of our country despite being successful in achieving Native Title and as being the Common Law Holders is ostracized, abandoned and neglected by the appropriate authorities. My elders and people have maintained their own integrity to fight and ensure that our country is recognized as Lunga Kitja tribal group. Our group have no desire to amalgamate with other groups but to retain the appropriateness of traditional Ownership to care and protect country in the true spirit of being a true and proper Traditional Owner.
My Wife, Tania
Tania has stood by me, believed in me, and is more than a legal wife, but a friend, partner and an awesome mother and grandmother. She holds our relationship as one and makes me a stronger human being because she believes in me and assists my personal social and emotional wellbeing journey, guiding me through depression and elements of mental health. She has taught me to believe in myself as opposed to doubting myself.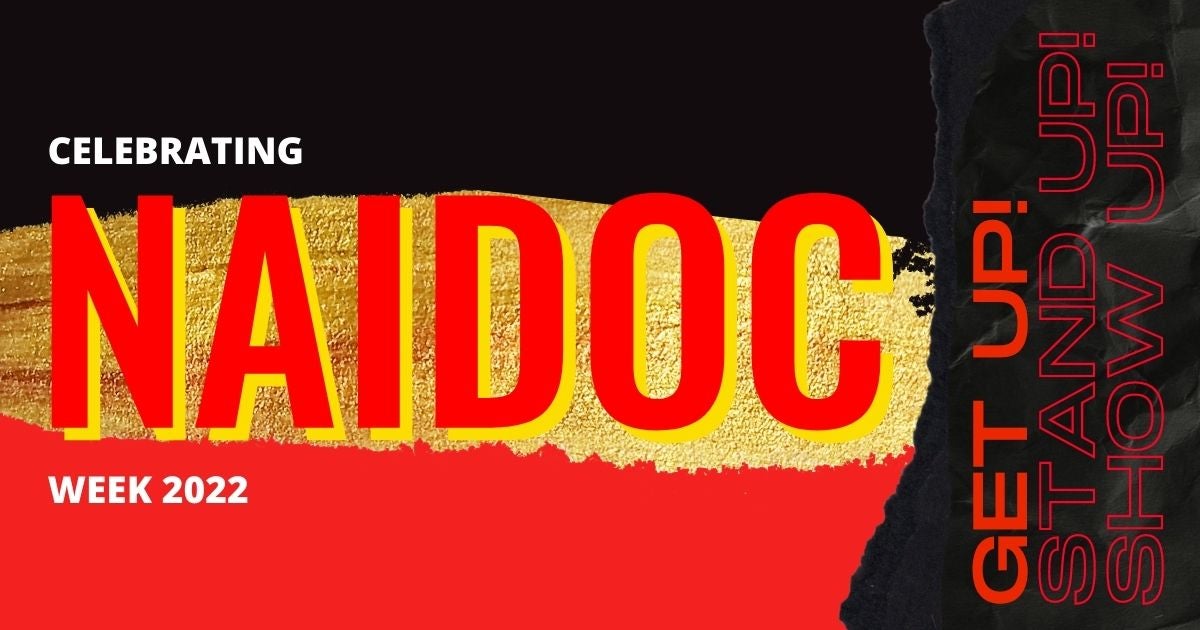 Want to check out a few of our favourite First Nations artists performing across Australia in the coming months? Click the button below!
FOR MORE BREAKING NEWS CLICK HERE