Performers Announced For Roady4Roadies 2021 Fundraiser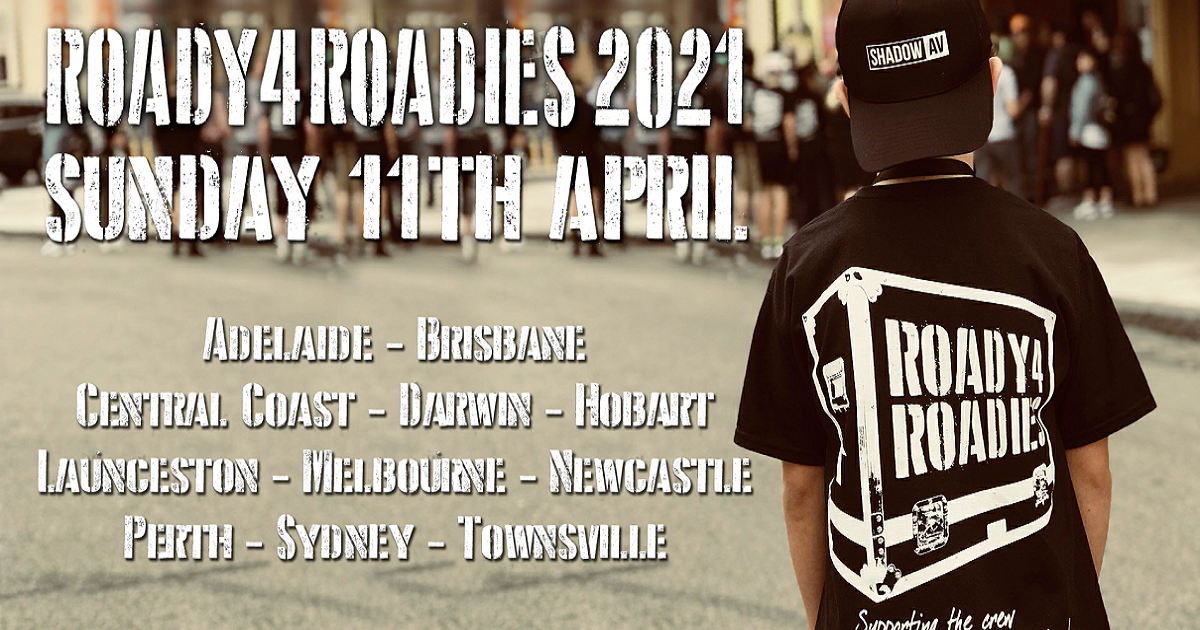 The team behind the annual Roady4Roadies have announced the amazing acts performing at their national fundraiser event this Sunday.
Held over 10 major cities, Roady4Roadies 2021 will feature guest performances from an amazing pool of local talent including Roady4Roadies Ambassador Missy Higgins and Mark Seymour in Melbourne, Ben Ransom, John Kennedy's 68 Comeback Special & Mark Callaghan, and Buzz Bidstrup (GANGgajang) in Sydney, Spy V Spy in Newcastle, Monique Brumby and Brian Ritchie Trio in Hobart, Eric Weideman (1927) in Perth, Pigsy and Uncle Gilbert in Adelaide, Bec Lavelle and Hussy Hicks in Brisbane, Lillye with Virginia Lillye and Welter on the NSW Central Coast, Serina Pech, Caiti Baker and DJ Kuya James in Darwin, plus many more.
Roady4Roadies is a day for the crew working within the live entertainment industry to reconnect with their colleagues, friends and family. The event also aims to drive public awareness to the diverse range of highly technical and creative skills required to make our dreams come true, raising desperately needed funds to help those in crisis.
The day commences with the Roady4Roadies Walk (a leisurely 3-4kms) culminating in a variety of family-friendly activities and performances at well-known entertainment precincts.
Tickets for all Roady4Roadies events are on sale now. Full venue and ticket details below.
Roady4Roadies 2021
Sun 11 April 2021
ADELAIDE - Adelaide Entertainment Centre, Sa
BRISBANE - Brisbane Entertainment Centre, QLD
CENTRAL COAST - The Entrance Leagues Club, NSW
DARWIN - Darwin Entertainment Centre, NT
HOBART - The Salty Dog, Kingston Beach, TAS
MELBOURNE - Palais Theatre, St Kilda, VIC
NEWCASTLE - Lizotte's, Newcastle, NSW
PERTH - The Lucky Shag, WA
SYDNEY - Addison Road, Marrickville, NSW
Fri 23 April 2021
TOWNSVILLE - Flynn's Irish Bar, QLD
Roady4Roadies 2021 from CrewCare on Vimeo.
FOR MORE BREAKING NEWS CLICK HERE