An Exciting New Music And Food Series Is Coming To Sydney Next Week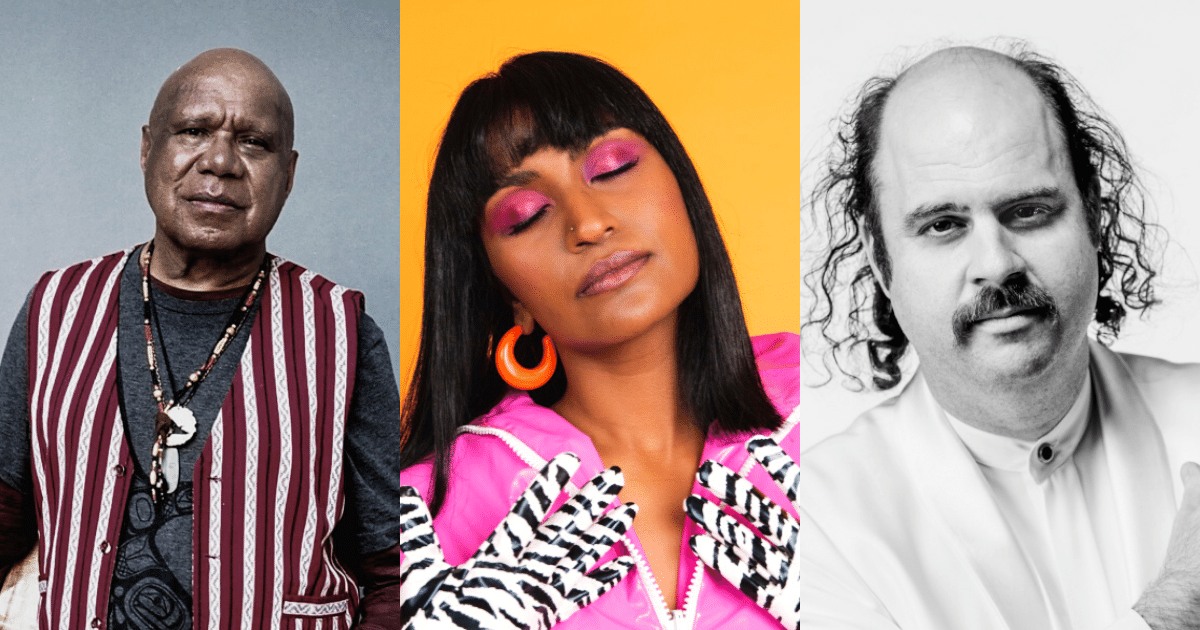 Foodies and music lovers unite! The NSW Government via Destination NSW has partnered with Secret Sounds to bring the good people of Sydney a brand new event series that sees your favourite local musicians perform alongside some of Australia's most outstanding chefs, mixologists, wine purveyors and food critics at beloved live music venue Mary's Underground.
The Supper Club Series, which runs from Thu 10 June until Sun 13 June, aims to celebrate the deep connection the hospitality and entertainment industries have with one another. Each event has been lovingly curated by local musicians and hospitality greats.
First up, is a celebration of First Nations culture with a live performance from Archie Roach who partners with Bundjalung celebrity chef Mark Olive, telling the story of their people and land through conversation, two unforgettable sets and a four-course menu made using native Australian ingredients.
On Saturday, 80s post-disco powerhouse Donny Benet brings 'Dinner at Nonna's' to life alongside Fabbrica's head chef Toby Stansfield, who brings delicious handmade pasta and minimal intervention Italian wines to the table, complimenting Benet's tunes for one perfect night at Nonna's.
Ten Hats collective made up of the young local talents of Anna Ugarte-Carral (head chef at The Old Fitz), Elizabeth Mitchell (Alberto's Lounge sous chef), Ella Stening (manager Native Drops Surry Hills) and Maddison Costello (Sidehustle DJs), team up with muso CLYPSO for a Sunday Brunch like no other, think boujee breakky snacks on the dancefloor sipping cheeky morning-friendly cocktails!
Finally, on Sunday night, relive the early twenty-tens with the one-night return of The Dip - The American-style diner that was housed inside Goodgod Small Club in the CBD. Levins is making a rare return to the kitchen, bringing back some of his signature dishes, including hot wings, grilled corn and The 'Lev's Dawg' hot dog. He's also inviting some of his good friends to join him including Mitch Orr, Clayton Wells and Mike Eggert creating their own signature hot dogs. Some of the club's regular DJs will also be playing on the night, including Hoops, Joyride, Halfway Crooks (DJ Levins and Captain Franco), Ariane, Charlie Chux and more.

Tickets for the Supper Club series are on sale now. Check out the full lineup and ticket info below.
Supper Club Series
Thu 10 - Sun 13 June 2021
Mary's Underground, Sydney, NSW

Thu 10 Jun 2021 - Archie Roach x Mark Olive pres. 'Food and Music for the Soul' - GET TICKETS
Sat 12 Jun 2021 - Donny Benet x Toby Stansfield pres. 'Dinner at Nonna's' - GET TICKETS
Sun 13 Jun - The Dip 10th Anniversary - GET TICKETS
Surprise Inner City Location, Sydney, NSW
Sun 13 Jun 2021 - Ten Hats x CLYPSO pres. 'Brunch' w/ special guests - GET TICKETS
FOR MORE BREAKING NEWS CLICK HERE