Event Details
Get away from your screens and explore your own backyard with this comprehensive list of the best live events coming up across Australia.
As we emerge from the dark depths of lockdown, Moshtix is celebrating the momentous occasion by shedding light on some of the incredible venues, events, and artists hidden in plain sight across Australia that you can support through these challenging times.
So, let's look after our beautiful local live entertainment and events community and help it thrive once again. Discover what's happening in your local area below and get back to doing what you love most... LIVE!
Spacey Jane
Sat 9 Oct 2021


Red Hill Auditorium, WA
Get Tickets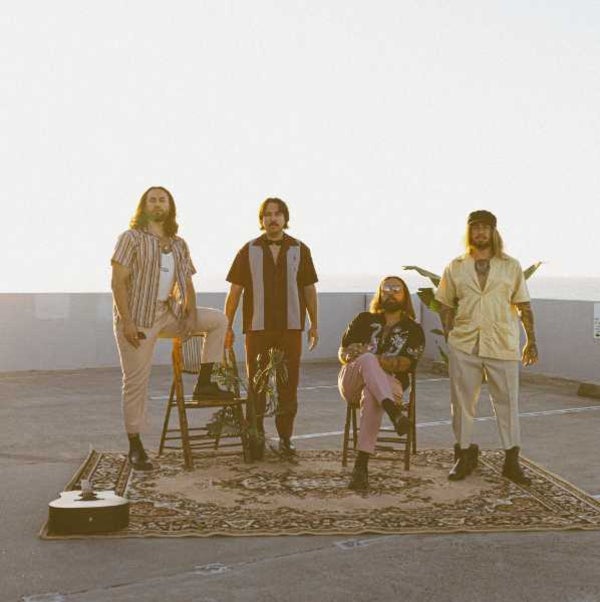 Coterie
Fri 29 Oct 2021


Freo.Social, WA
Get Tickets
The Little Lord Street Band
Sun 24 Oct 2021


The Duke of George, WA
Get Tickets
4th Birthday Fundraiser Ft. SAGO, BLUO + more
Sat 16 Oct 2021


The Sewing Room, WA
Get Tickets
Bingo Loco: Halloween Special
Sat 30 Oct 2021


Freo.Social, WA
Get Tickets
Dave Brewer and Lucky Oceans Band
Sun 7 Nov 2021


The Duke of George, WA
Get Tickets
Find More Events In Perth
Related News
Last week we sat down with local hip hop legend Drapht ahead of his Shadows & Shinings Tour to chat about the homegrown Perth acts that he's backing as the next big thing. Check out his top five up-and-coming acts below.
Read More
Keen to get back to live? For those lucky enough to be out of the lockdown woods (don't worry lockdowners, your time will come!), we've handpicked our favourite gigs coming up over the next month to help catapult you back to living your best life.
Read More

The Superjesus
Fri 22 Oct 2021


The Triffid, QLD
Get Tickets
BLOW
Fri 22 Oct 2021


La La Land, QLD
Get Tickets
Tijuana Cartel & OKA
Sat 23 Oct 2021


NightQuarter, QLD
Get Tickets
Find More Events In Brisbane & Sunshine Coast

HOLY HOLY
Fri 3 Dec 2021


JCU Unibar, QLD
Get Tickets
Ruby Fields
Fri 21 Jan 2022


James Cook Uni Bar, QLD
Get Tickets
WAAX
Fri 29 Oct 2021


JCU Unibar, QLD
Get Tickets
Find More Events In Townsville

Sputnik Sweetheart
Thu 18 Nov 2021


UC Hub, ACT
Get Tickets
Welcome Back Party
Sat 20 Nov 2021


Kambri Precinct, ANU, ACT
Get Tickets
Bootleg Rascal
Sat 19 Feb 2022


UC Hub, ACT
Get Tickets
Find More Events In Canberra

Pinkish Blu
Sat 9 Oct 2021


Lion Arts Factory, SA
Get Tickets
Isaac Thomas
Sat 30 Oct 2021


The Lab, SA
Get Tickets
The Moving Stills
Sun 17 Oct 2021


JIVE, SA
Get Tickets
Find More Events In Adelaide

The Seven Ups
Sat 23 Oct 2021


Republic Bar, TAS
Get Tickets
Kita Mean
Tue 26 Oct 2021


The Grand Poobah, TAS
Get Tickets
Find More Events In Hobart

Tex Perkins & Matt Walker
Mon 3 Jan 2022


Clarendon Arms, TAS
Get Tickets
Blueberry's Dance Party
Fri 3 & Sat 4 Dec 2021


The Tramsheds, TAS
Get Tickets
Find More Events In Launceston

Charm of Finches
Fri 26 Nov 2021


Brunswick Ballroom, VIC
Get Tickets
Teenage Dads
Sat 20 Nov 2021


Howler, VIC
Get Tickets
Close Counters
Fri 5 Nov 2021


170 Russell, VIC
Get Tickets
Find More Events In Melbourne

Bingo Loco
Fri 5 Nov 2021


UoW UniBar, NSW
Get Tickets
Holy Holy
Thu 18 Nov 2021


Waves, NSW
Get Tickets
The Grogans
Tue 9 Nov 2021


La La La's, NSW
Get Tickets
Find More Events In Wollongong

Salarymen
Fri 12 Nov 2021


The Vanguard, NSW
Get Tickets
Yorke
Fri 10 Dec 2021


The Lansdowne Hotel, NSW
Get Tickets
Surprise Chef + GLO
Fri 19 Nov 2021


Mary's Underground, NSW
Get Tickets
Find More Events In Sydney